THE BEGGINNINGS
From the early twentieth century, the D'Avino family grew up in the art of embroidery and sewing. His art was applied to underwear such as nightgowns, bed linen and wedding kits.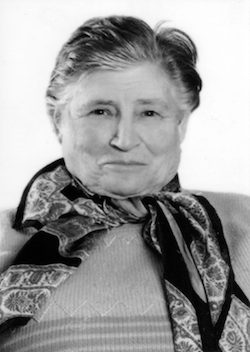 In the early 1930s, Elena began to dedicate itself to the custom-made Neapolitan classic shirt, entirely sewn by hand. For her the ultimate goal was one: the perfect fit. To achieve this goal there was (and there is) one way: to rethink the old techniques of cutting and sewing by hand using the finest fabrics. In doing so, the creation of unique garments began for the few noblemen of the time. The first shirts were sewn entirely by hand by the embroider Elena D'Avino. Later, he began to reveal the art of embroidery to the so-called discepole, young women who having no chance to pursue their studies so learned the art of sewing. They had to run the individual phases of the shirt. To increase their ability to perfection and to supervise them work was always the expert eyes of Mrs. D'Avino.

At the beginning of the 1950s, Elena had become the point of reference for the hand-sewn shirt in Naples, so much so that she would be courtesy, for her sake, from the first dairy companies of the time. And it is thanks to its talent that the first labs of shirts become year after year brand names whose names are still well-known in the world of high fashion.
THE LAST OF THE 80s

After she worked for great Neapolitan companies for half a century, Elena began to transfer the secrets of the art of cutting and sewing of the Parthenopean shirt to his son Fiorenzo: he learned from his teachings of the mother-teacher; her throttle was very long, 25 years for precision. It was only after this quarter of century passed by the Teacher Elena, to learn continually, who decided proudly to pursue the long family tradition.

Fiorenzo did it, realizing a shirt unique in the world, made just like a century ago. Its uniqueness is called 25 points by hand and 32 hours of work, the latter required for the creation of a single shirt. In other words, sewn entirely by hand.